Plan Your Chinese Travel for 2018
The folks over at TravelChinaCheaper have put together a 2018 China Public Holiday calendar and I thought it would be helpful to see where all the various floating holidays land and what make-up days are scheduled (that's right…make up days). If you're planning any travel around China this next year, make sure to avoid the major holidays!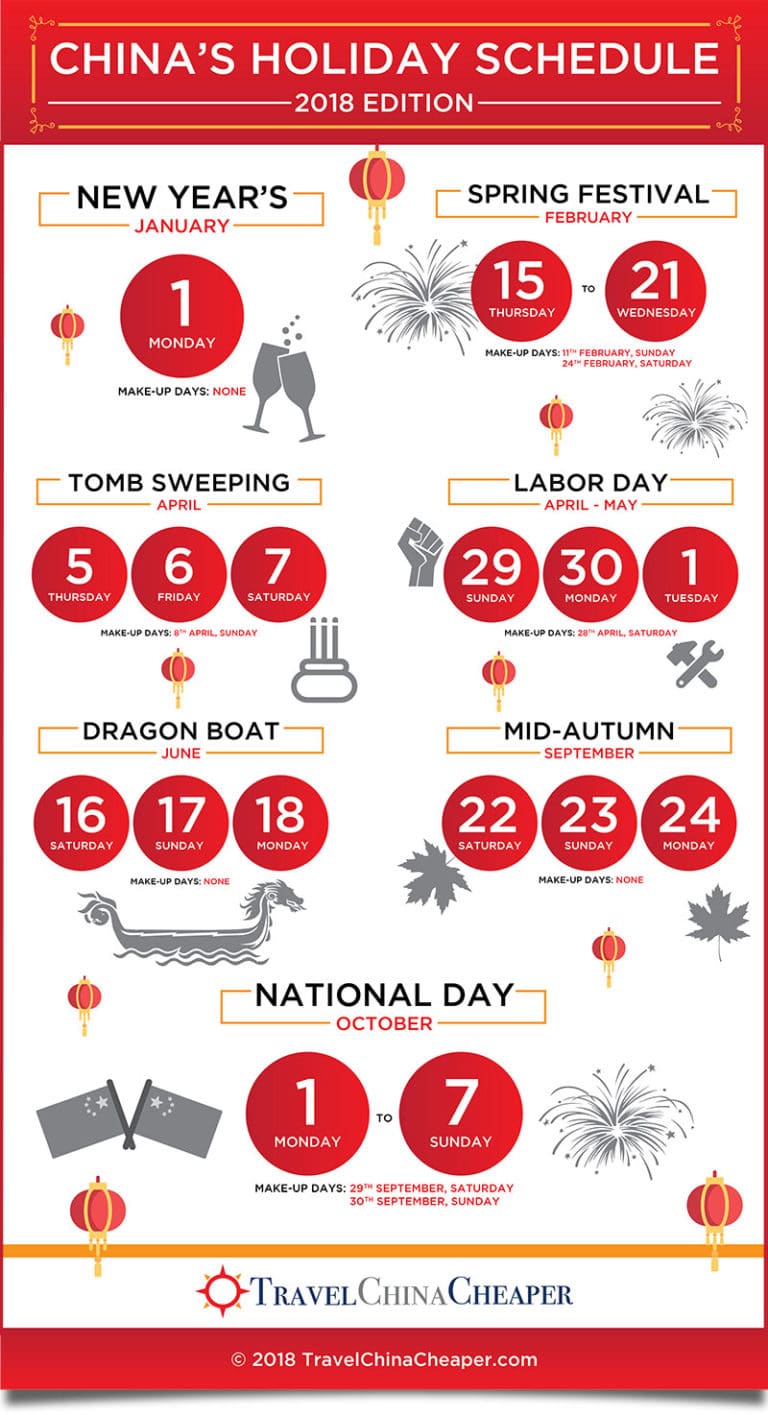 Image via TravelChinaCheaper.com
Not all of the holidays are major travel holidays. You just need to make sure that you watch out for Spring Festival (Chinese New Year) and the October National Day. Both of these are some of the busiest travel days in China.
I hope you have a wonderful Christmas and New Year celebration!